Pet Salve: Organic Healing Balm for Cats and Dogs
All-Purpose Healing Salve for Cats and Dogs
Regular price
Sale price
$7.95 USD
Unit price
per
Sale
Sold out
Introducing Pet Salve, the best all-natural, all-purpose healing balm for cats and dogs. Lovingly created using 100% organic herbs harvested right here at LeeHouse, Pet Salve is the ultimate topical aid you need for nurturing and protecting your pets.

Our go-to first aid ointment for our own cats, dogs (and ourselves, too if we're being honest) Pet Salve is a powerful combination of herbs  that provides fast-acting first aid for your furry friends.

Unparalleled Benefits of Pet Salve:

Natural Healing: Speeds up recovery from a variety of common skin conditions, aided by the soothing touch of lemon balm.
Antibacterial Power: Protects against infections, replacing the need for traditional antibiotic ointments.
Safety: Designed for pets of all ages, it's lickable and safe, extending its benefits to humans too!
Comfort and Relief: Alleviates discomfort while promoting softer, healthier skin.
Versatile: Apply it anywhere on the body for optimal care - and it works great for humans, too!
Effective for:
Hot spots
Bug bites
Scrapes, scratches, and minor abrasions
Dermatitis
Cracked or injured noses and paws
Bacterial infections
Small surface wounds
Minor burns
Embrace the natural power of LeeHouse Pet Salve. Its antibacterial properties provide excellent protection against infections, while the synergistic blend of calendula, plantain leaf, and lemon balm encourages faster healing. Beyond healing, Pet Salve also promotes softer, healthier skin, boosting your pet's comfort and well-being.
Invest in your pet's health today with Pet Salve – because your furry friends deserve nothing but the best!
Ingredients

100% organic ingredients:
• Calendula whole flower buds
• Plantain leaf
• Lemon Balm leaf
• Coconut oil
• Vitamin E
Directions

Directions
Apply topically to the wound as needed - we recommend no more than 2x - 3x per day. Safe for use on dogs, cats, and humans. Store in a cool dark location to maximize shelf life. For best results use within two years.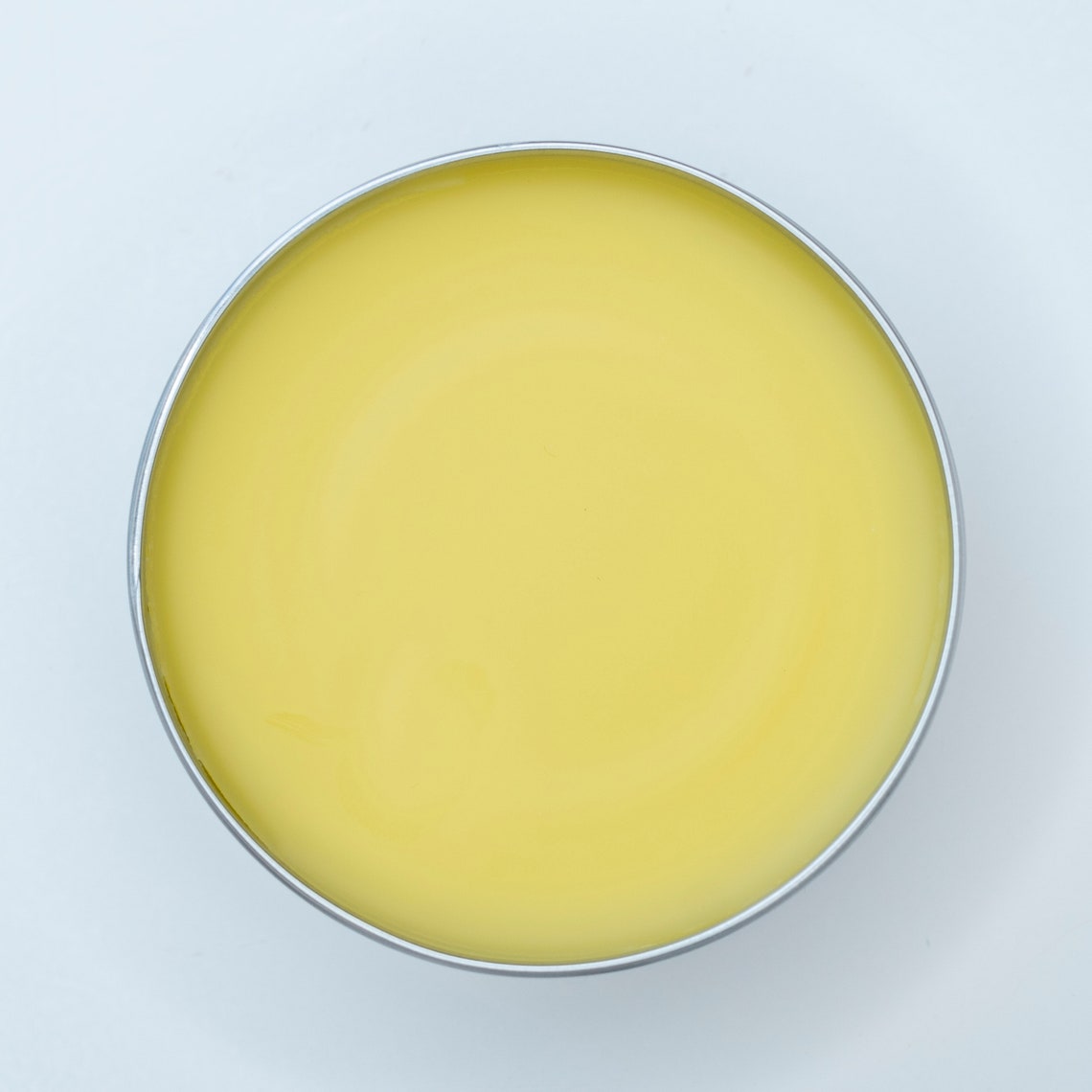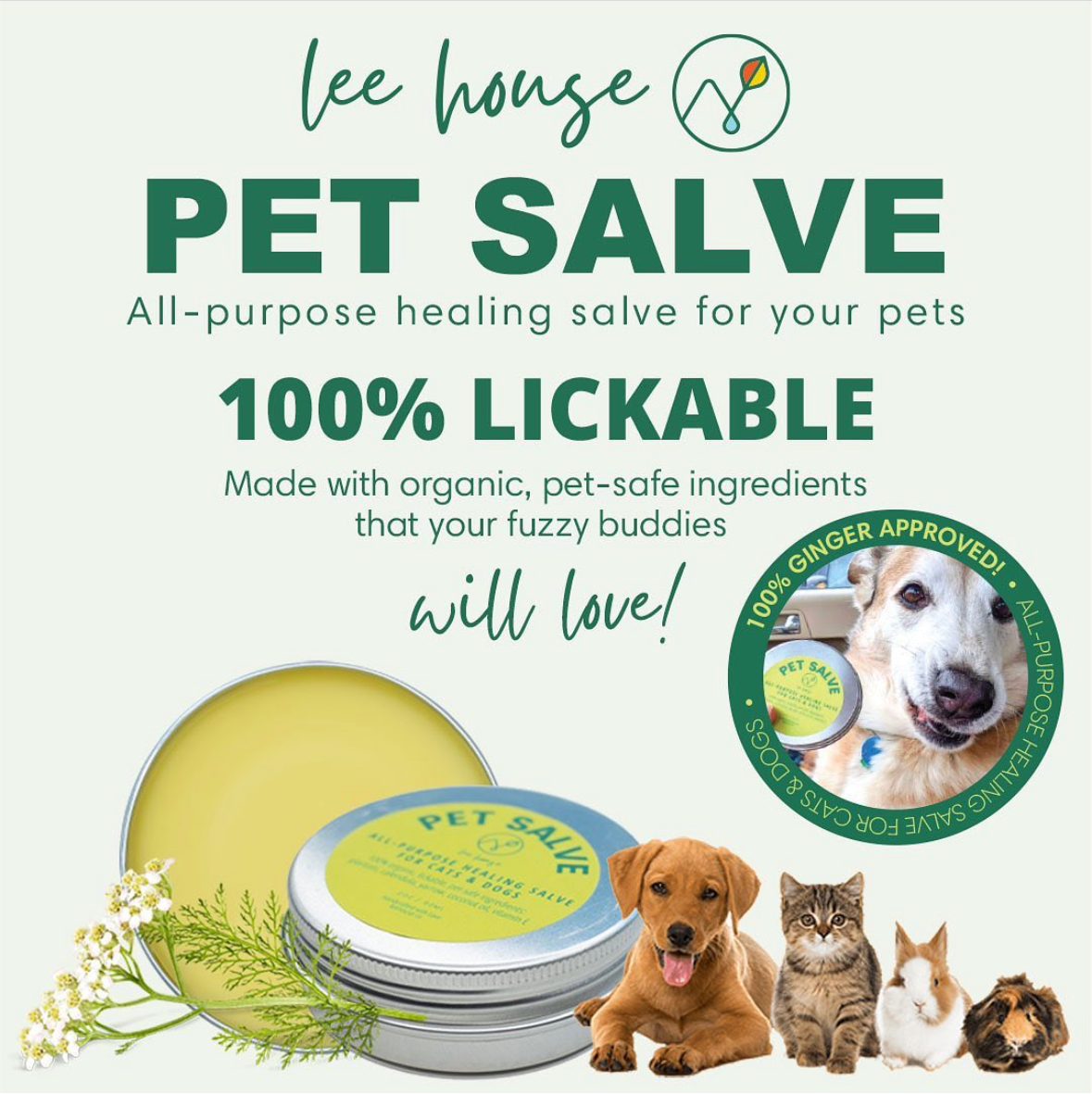 Heals my dog's paws and hotspots.
Thanks so much! Finally found something to heal my dogs paws and hotspots. via Etsy
Would buy again!
Wonderful product for cold chapped paws, scars, anything really. My dog loves the flavor loll. Would buy again! via Etsy
It works!
It works! Fast delivery. Great seller! Thank you.
Not just for pups!
I'm using too. Not just for the puppa! 😝 it's very very good!
Deserves10stars!
Not only did customer service come to my rescue but they did so super fast! I've ordered from them twice now and absolutely will continue to order from strictly them. My puppies love their soft puppy paws (Pet Salve) and the Bed Time Balm is magical for my Mum and Aunties garden worn hands. I'm refuring all my Master Gardener Friends and Doggo Parents here! They Deserve 10stars! via Etsy